Current projects
#KItatta – AI methods detect quality of donor corneas
Dr. Rolf. M. Schwiete Stiftung, Mannheim, 09/2020 – 08/2021
In Germany, more than 9,000 corneal transplants are performed annually. Despite strict quality criteria, in about 4-5% of the transplants wart-like changes are detectable postoperatively, which impair the functionality of the cornea. Up to now it is not possible to exclude with certainty whether and to what extent the so-called guttae are present. This can lead to the transplantation of pathologically altered corneas. In a joint project, the Saarland University Eye Hospital and the DFKI want to develop a method to better assess the quality of donor corneas. The goal in KIttata (Artificial Intelligence for the Detection and Classification of Cornea guttata in the Cornea Bank before Keratoplasty) is to develop an AI classification algorithm that predicts the transplantation suitability of a donor cornea. This is expected to increase the long-term survival rate of corneal grafts, reduce the need for re-transplantation, and reduce associated healthcare costs.
Contact DFKI: Dr. Jan Alexandersson
Partner: Universitätsklinikum des Saarlandes – Klinik für Augenheilkunde, Homburg
#MePheSTO – Digital Phenotyping 4 Psychiatric Disorders from Social Interaction
Federal Ministry for Education and Research BMBF, 08/2020 – 07/2023
MePheSTO is an interdisciplinary research project that envisions a scientifically sound methodology based on artificial intelligence methods for identifying and classifying measurable, and thus objective, digital phenotypes of psychiatric disorders.
The project aims to develop a technological platform for scientifically sound validation of phenotypes for psychiatric disorders based on multimodal inputs such as speech, video, and biosignals from clinical social interactions. For this purpose, the researchers collect data from video recordings, conversations, but also from brain or heart activity (EEG, ECG).
Contact DFKI: Dr. Jan Alexandersson
Partner: Inria Nancy – Grand Est ( Inria Lorraine)
#KI@Home – Prediction of adverse events using Artificial Intelligence and Ambient Assisted Living systems in the home of people in need of care
Federal Ministry for Education and Research BMBF, 12/2020 – 11/2022
The goal is to develop a risk prediction system for the field of age-appropriate living. For this purpose, event-relevant values are identified or derived from the inventory of sensor and health data collected by other subprojects. These values are used to train machine learning models for predicting individual probabilities of certain events, in particular future crises or hazardous situations. Such predictions make it possible to warn affected persons or, if necessary, relatives or caregivers at an early stage and to point out risks.
Particular focus is placed on the detection of:
change in lifestyle habits as a sign of creeping dementia or depression,
movement data as an indicator of worsening mobility or risk of falls, and
acute complaints as an indication of sudden deterioration in health.
Contact DFKI: Dr. Jan Alexandersson, Xenia Klinge
Partners: Better@Home Service GmbH, Institut für Sozialforschung und Sozialwirtschaft e.V., AOK NORDOST- die Gesundheitskasse, Charite – Universitätsmedizin Berlin, Die Netz-Werker AG, Pflegewerk Managementgesellschaft mbH
#DeepSPA – Deep Speech Analysis for Cognitive Assessments in Clinical Trials
EIT Digital
Finding participants is a time- and money-consuming part of most clinical trials. Even so the failure rate of screenings to find participants for clinical trials on Alzheimer's disease is 90%. DeepSpa will offer a more-efficient, less-expensive and patient-friendly telecommunication-based services using artificial intelligence to improve the screening procedure. Clinical trial candidates can access the service via phone and/or teleconferencing, enabling performance of a battery of neuro-cognitive tests. Speech data acquired during test implementation will be processed by back-end AI-based software that can extract the clinically-relevant metrics. This will make it possible to discriminate with up to 90% accuracy between people with Alzheimer's disease, those with mild-cognitive impairment and those belonging to a healthy control group. Moreover, the project explores the use of a video-conference system to perform more complete cognitive and psychological assessments (including visual-based tests) supplemented by automatic speech, as well as image analysis of facial expressions to allow remote monitoring of patients in rural areas.
Contact DFKI: Dr. Jan Alexandersson, Johannes Tröger
Partners: ki elements, Association Innovation Alzheimer, Inria, Janssen-Cilag GmbH, Maastricht University
Further Information: https://www.eithealth.eu/en_US/deepspa
---
#AIWatch – AI-supported telemonitoring of cardiac condition
EIT Digital
The cardiac conditions of people at high cardiac risks have to be supervised very precisely. Telemonitoring services have been developed to support patients and cardiologists in the prevention of heart attacks. Critical cardio-vascular complications are detected and patients are alarmed automatically. The 24/7 service of CPCardio is based on a high precision wearable sensor providing set of signals to a control centre, where trained cardio-nurses in real time visually inspect the patient data. This technology has a scalability limitation (< 20 patients per cardiologist), putting high pressure on cardiologists and resulting in errors. In the AIWatch project a semi-automatic AI-empowered telemedicine service for remote monitoring of cardiac conditions is developed. About 120 abnormalities in ECG signals can be detected and the interoperability of the wearable sensors has been improved to enable effective escalation procedures. This makes the service scalable and available to more people at cardiac risks. The goal is to improve the number of patients simultaneously monitored by a cardiologist and to improve the form factor of the wearable sensor. Also the escalation procedure will be transferred to multilingual settings. DFKI (CTO) will be a provider of expertise and technologies for automatic recognition of critical cardiac conditions on the basis of machine learning modelling and ki elements (technology supplier) will work on the support of escalation procedures when a critical condition is detected (speech-based contact to the patient). Contact DFKI: Jan Alexandersson Partners: CPCardio, RISE Acreo, DFKI, ki elements UG, City Clinic Sofia
---
#INTUITIV – Intuitive-nonverbal and informative-verbal robot-human communication
Federal Ministry for Education and Research BMBF, 06/2018 – 05/2021
The best possible design of robot-human communication plays an essential role in the care sector. The acceptance of new technologies depends in particular on whether the robot's intention becomes clear to humans through its behaviour.
The INTUITIV project aims to develop non-verbal and verbal forms of communication on the example of application in the rehabilitation sector. The focus here is on investigating the approaching dynamics, avoidance strategies and movement trajectories of an autonomous robot in the hospital environment. The aim is to establish understanding and trust for patients and caregivers in the actions of the robotic system. The influence of iconic information in the form of sounds, displays, simulated eye movements, etc. on perceptibility and the need for appropriate use of linguistic communication is also analysed. Thus, a situation-adapted selection of the most appropriate interaction possibility is to be guaranteed. The longterm adaptation of communication to a user can thus be made possible and dynamically developed through an iterative evaluation process.
Contact DFKI: Dr. Serge Autexier
Partners: E&K AUTOMATION GmbH, Rosengarten, German Research Center for Artificial Intelligence (DFKI) GmbH, Bremen and Saarbrücken, GESTALT Robotics GmbH, Berlin,
HFC Human-Factors-Consult GmbH, Berlin, Johannesbad Saarschleife AG & Co. KG, Saarbrücken, Institute for Information, Health and Medical Law (IGMR), Universität Bremen
---
#Mobisaar – Mobility for everyone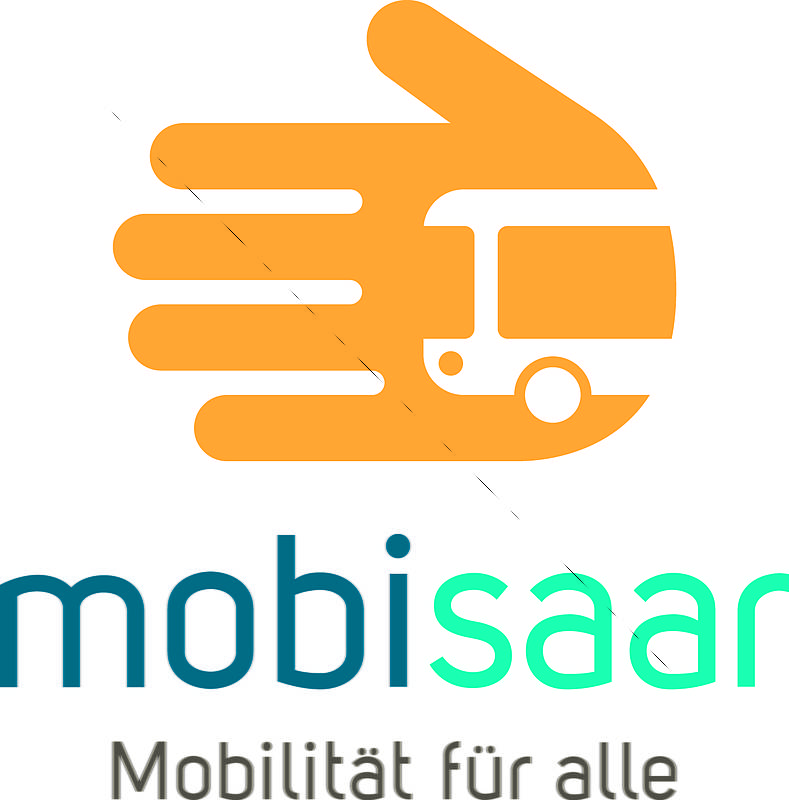 Federal Ministry for Education and Research BMBF, 2015 – 2020
The "mobisaar – Mobility for all" project aims to make it easier for people with limited mobility in Saarland to use public transport. The services and technologies to be developed in mobisaar will help overcome barriers in public transport and improve the attractiveness of public transport. The project is implemented by nine partners. "mobisaar "builds on the results of the completed project Mobia (mobile to old age). The Mobia service originally offered in Saarbrücken has been adapted to the new mobisaar concept and will be extended in several stages to the entire Saarland. The core elements are services offered by so-called mobility guides combined with a technological application via a smartphone (passenger app, pilot app): The guides help passengers boarding and disembarking and accompany them during the entire journey by bus and train. They can be booked by app, phone or E-Mail.
Partners: Bahnhofsmission – Diakonisches Werk an der Saar gGmbH; B2M Software GmbH; Deutsches Forschungszentrum für künstliche Intelligenz GmbH (DFKI); Institut für Sozialforschung und Sozialwirtschaft e. V. (iso); Landesarbeitsgemeinschaft PRO EHRENAMT e. V.; Neue Arbeit Saar gGmbH; Saarbahn GmbH (Koordination); Saarländische Nahverkehrs- und Service GmbH – saarVV; Sozialverband VdK Saarland e. V.
Contact DFKI: Dr. Jan Alexandersson
Homepage: http://www.mobisaar.de/
For further Information watch the official mobisaar movie.
---
#ModESt – Walker-module for posture-recognition and fall-prevention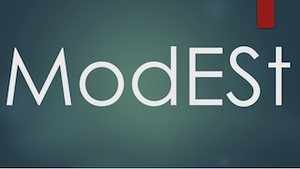 Federal Ministry for Education and Research BMBF, 01/2017 – 12/2019
In the "ModESt" project, distance sensors for posture detection are integrated with software-based algorithms for the identification of possible incorrect use and linked with modules to provide low-threshold feedback for posture corrections. Poor postures can thus be recognized in real time and corrected by subtle sensory feedback. This is implemented in a novel electronic box, which is integrated directly into the frame of the walker. In addition, the information recorded under strict data protection criteria makes it possible for physicians to analyze the progress of therapies in order to regain freedom of movement.
Contact person DFKI: Dr. Serge Autexier
Homepage: http://www-cps.hb.dfki.de/research/projects/ModEst
Partners: Budelmann Elektronik GmbH, Münster
TOPRO GmbH, Fürstenfeldbruck
Gesundheit Nord gGmbH, Bremen
---
Completed projects
---
#DiDiER – Digitalized Services for Nutrition Counseling of High-risk Patients

Federal Ministry for Education and Research BMBF, 08/2016 – 07/2019
DiDiER is coordinated by the Insitute for Informatics in Oldenburg (OFFIS). By using smart services the quality of nutrition counseling shall be improved. Patients' personal health records are saved on a private "Home Cloud" so users can decide who receives their data, which is very important regarding privacy concerns. This strategy enables nutritionists, physicians and patients to share data in order to discover possible health risks and to prevent high-risk patients from diseases caused by nutritional deficiency. Partners are DFKI, the University of Applied Sciences Kaiserslautern, iso Institut, the University Hospital for Geriatrics Oldenbug, T-Systems International, EUROKEY and the German Association of Allergy and Asthma Sufferers (DAAB).
Partners: OFFIS, DFKI, Hochschule Kaiserslautern, Institut für Sozialforschung und Sozialwirtschaft (iso Institut), Universitätsklinik für Geriatrie Oldenbug, T-Systems International, EUROKEY, Deutscher Allergie- und Asthmabund (DAAB).
Contact DFKI: Dr. Jan Alexandersson
Homepage: http://www.didier-projekt.de
---
#ELEMENT
EIT Digital, 01/2016 – 12/2018
The ELEMENT project is developing an application that will be used in clinical, research and development work for the screening of cognitive disorders in the nursing context. Various neurological syndromes are characterized by symptoms that are already evident today mainly in speech-based procedures. In addition, the human language contains meaningful biomarkers in some cases, for example concerning dementia. These allow conclusions about cognitive abilities that go beyond purely linguistic skills. The aim of the project is therefore to develop indicators for different cognitive disorders based on characteristics of the natural language and thus to provide an early risk assessment of the natural language. The implemented screening application will be a battery of classical validated neurological test procedures such as the Boston cookie theft picture description task and open language tasks. Based on the generated speech signal, an evaluation of the speech signal is then performed. This can either (a) be defined in a comprehensive profile of different indicators or (b) result in a simple clue. Neither of the two cases replaces a well-founded diagnosis by qualified personnel. The project has turned into the DFKI spin-off "ki-elements".
Contact DFKI: Dr. Jan Alexandersson
Homepage: https://ki-elements.de/
---
#PRAF – Primary Prevention of Cardiovascular Diseases including early Prediction of Atrial Fibrillation
EIT Digital, 01/2015 – 12/2016
PRAF is a project within the scope of EIT Digital that will bring to the market a self-managed sensor based technology for monitoring the personal state of cardiovascular and mental fitness, enabling the prevention of atrial fibrillation (AF), stroke, heart failure, as well as dementia. Being built upon a unique patented method of ECG data processing, the system will be able to signal the risks before clinical symptoms of e.g. AF can be observed to take preventive measures, like lifestyle change, and avoid the development of dangerous forms of diseases. The target users for such a product are predominantly healthy people at the age of 55+. In addition to overall coordination, DFKI will be responsible for developing user-friendly mobile interfaces, overall integration of the system and supporting business model development for Germany. In addition to DFKI, the consortium includes IMEC (the Netherlands, sensor equipment developer), VTT (Finland, expert in health and lifestyle ICT applications) and InfarctProtect AG (German SME and market uptaker).
More information: http://www.eitictlabs.eu
---
#AdAPT – A dynamic Approach for Activity Prediction and Tracking for Ambient Intelligence
With recent advancements in supporting fields like embedded systems and Ambient Assisted Living (AAL), intelligent environments are becoming reality. However, instrumenting an environment with a set of sensors and actuators and applying some automation rules alone doesn't make the environment intelligent. Learning and adapting to user behaviours and gaining some basic knowledge about the underlying intention is an essential feature of an intelligent system. The AdAPT project is an incremental approach for recognizing, predicting and tracking Activities of Daily Living (ADLs) within a smart home infrastructure. Our approach does not make any predefined assumptions about typical activity models but tries to learn and adapt to the user's actual behaviour continuously. We focus on designing suitable interaction concepts to support an optimal, continuous and unobtrusive adaption to the user.
---
#AVoS – Auditory Vocabulary Trainer for People with ViSual Impairments

Software frequently pre-supposes the users' sightedness. For individuals with visual impairments access to such software is often restricted and non-user-friendly. In AVoS, we develop a Computer-Aided Vocabulary Learning (CAVL) tool where the main output channel is auditory and thus especially suitable for visually impaired users. Our key objective is to provide an intelligent and barrier-free online learning environment that facilitates the autonomous study of vocabulary and spelling. To ensure that users' needs and desires are met the development follows a user-centered design approach.
---
#ASSAM – Assistants for Safe Mobility

German Ministry for Education and Research BMBF, 06/2012 – 05/2015
Physical mobility assistants such as a walker or wheelchair are indispensible for many seniors in their daily life. However, they often have cognitive impairments as well such as declining vision or light dementia. The ASSAM research project develops assistants helping to compensate for these.
The modular concept for mobility assistance is oriented towards the individual requirements of the user. The Navigation Aid complements a standard platform by GPS and odometry (wheel sensors) for exact localisation, and assists user navigation by direction commands. Using additional laser-range sensors, the Driving Aid enhances safety by warning for barriers, steps or holes in the ground. For electrically powered platforms, the most elaborate system, the Navigation Assistant, automatically circumvents obstacles by proactively correcting the driving direction, steering and braking accordingly. In charted indoor environments, even fully autonomous driving is possible.
ASSAM is jointly supported for three years by BMBF and the EU in the AAL Joint Programme, coordinated by DFKI. The navigation component is being developed with the partners neusta mobile solutions and Budelmann Elektronik. The Spanish partners Universitat Politécnica de Catalunya, Lifante Vehicles S.A. and Ecobike S.L. develop new Platforms for walker and safe tricycles.
ASSAM follows the User Centered Design approach, supported by Utrecht School of the Arts (NL)  and the end-user organisations Johanniter Unfallhilfe, StichtingBartiméus (NL) and Centro de Vida Independent (ES).
More information: www.assam-project.eu
---
#CASCOM – Mobile Semantic Web Service Coordination

European Commission FP6 IST STREP, 9/2004 – 12/2007
DFKI: Administrative and scientific coordination
CASCOM developed a value-added supportive infrastructure for Semantic Web based business application services across mobile and fixed networks. Apart from highly innovative research in related areas, the project prototypically implemented a CASCOM service coordination demonstrator for the complex e-health service scenario of medical patient repatriation across Europe. The successful field trials were conducted in Austria and Finland involving mobile emergency physicians in ambulances and medical rescue helicopters, hospital physicians and selected patient group.
---
#I2HOME

The scope of I2HOME is the Intuitive Interaction for Everyone with Home Appliances based on Industry Standards. In this way I2HOME will make devices and appliances at home more accessible to persons with mild cognitive disabilities and older persons, using a new mainstream user interface standard – the Universal Remote Console (URC) standard. Although focusing on the needs of these specific user groups, the results to be achieved are applicable in the much wider context spread out by topics like Home Automation, Intelligent Environments and Ambience, Intelligent Environments the Automobiles, and a series of others. Hence, the project can provide the technological basis for quite a many applications that can be derived from the very flexible concept on which the project bases – the Universal Remote Console. The approach of I2HOME can be considered in line with the vision of ambient intelligence and therefore contributes to the opportunity for Europe to reposition itself for the next generation of generic products and services building on a large user industry and service providers.
---
#LeVer – Lernen gegen das Vergessen

German Ministry for Education and Research BMBF,
12/2011 – 11/2014
In the LeVer – Lernen gegen das Vergessen project, we aim to develop an innovative online portal for the prevention and rehabilitation of cognitive deficits of the elderly. Target group of this new e-learning portal are people who want to remain cognitive active. Furthermore, people with preexisting cognitive impairment, such as mild cognitive impairment (MCI), get the opportunity of a therapeutic support – by training their memory, their concentration, and other resources – at home or in a controlled environment such as a hospital. For this target group the usability of the platform is of particular importance, since the cognitive load of a user should not be additionally increased during training by using a complicated UI.
More information: www.lever-projekt.de
---
#MENTORbike – the intelligent assistance system for adaptive and mobile training

German Ministry for Education and Research BMBF, 02/2012 – 01/2014
Vital signs such as electrocardiogram (ECG) signals have not considered so far for individual training and mobile control and monitoring. Within this project a pedelec – i.e. a bike with hybrid acceleration through muscle power and an electric engine – is being developed, which uses a smartphone with proximal sensors, e.g., GPS, engine and body sensors. These functions are integrated via an intelligent service platform. Thus, the first based on physical activity physiological and physical data (e.g. heart rate, performance data and position) are controlled individually. In addition to user-specific recommendations on electric and location-based services are generated, e.g. about information sessions or bus stops in the vicinity which the user before and after support and motivate your workout. Bike mentor also facilitates activities in the group because the individual control of a compilation and harmonization of exercisers of different fitness levels allows. This aspect is a virtual community extended by concepts of social networks provided by the system in order to enable the exchange with like-minded people. The innovative merging of medicine, information and communication technology with electric mobility creates opportunities for the application of this novel preventive and rehabilitative health promotion. Within this project, DFKI develops the mobile recommendation mechanisms for the adjustment of routes and training schedules, and proposal functions for training partner, charging stations or other points of interest.
---
#MOBIA – Mobility for Elderly Persons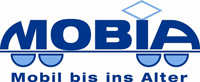 German Ministry for Education and Research BMBF,
01/2011 – 10/2014
Public transport is often problematic for older people – many activities that are easy for younger persons pose partly or completely obstacles: ticket machines are particularly difficult to use or impossible to understand, entering and exiting the trams and buses often constitute a physical challenge, especially while travelling with luggage, and planning a route using the available timetables can be a difficult undertaking. Consequently, the willingness of older people to use public transport as a viable alternative to the concept of personal mobility increases with age and disabilities. The research project "Mobia – mobility for elderly persons" promotes mobility of elderly. Based on a user-centred design, Mobia's central driving force is the needs of older person and persons with mobility difficulties. Passenger's life experience gained during the use of public transport is the starting point for the integrated development of age-appropriate technology and services. In Mobia, already tested and proven technical components are combined with new human-based services and management models into an overall concept and its ability to function to test under everyday conditions.
---
#SensHome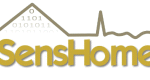 Saarland Ministry for Economy and Sciences, 2010 – 2011
SensHome aims at implementing a flexible architecture and a methodology for recognizing and analyzing everyday activities in a smart home environment finding an optimal actuator and sensor instrumentation. Our long-term vision is to realize a proactive smart home environment where residents can not only control the environment but where the environment even proactively support the residents in their daily live.
SensHome is one of the projects emerged from the i2home project where the main focus was to inject an ecosystem around the Universal Remote Console (URC) standard.
Strategic Impact
The Strategic Impact of the SensHome project can be seen in the following areas:
Advancing Universal Remote Console (URC) technology in the field of Ambient Assisted Living (AAL).
Enable a wide audience for assistive technologies by providing a complete, manufacturer-independent and cost-effective approach for instrumenting smart home environments.
Provide a central marketplace for personalized and accessible user interfaces.
Technical Impact
The Technical Impact of the SensHome project can be seen in the following areas:
Develop a flexible, OSGi based implementation of the URC middleware.
Integrate various sensors and actuators, finding an appropriate instrumentation for capturing and processing sensor data in the field of AAL.
Build and develop a local URC ecosystem.
Scientific Impact
The Scientific Impact of the SensHome project can be seen in the following areas:
Develop and implement methodologies and processes to create activity models for smart home environments.
Design an activity corpus to model all relevant activities in smart home environments.
Explore the generation of proactive assistance by means of combining activity models, personal profiles and other models, for example a spatial model of the smart home environment.
---
#PAMAP (Physical Activity Monitoring for Aging People)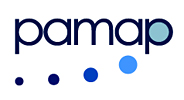 European Union, 01/2009 – 02/2012

The elderly population in the industrialized world is rapidly increasing. In order for them to keep a high quality of life and remain active participants in the community, they need to stay healthy. For this it is important to sustain a high level of physical activity and to be properly rehabilitated in case of a severe disease. Therefore, the goal of the project PAMAP is to design a technical assistance system for monitoring and improving the physical activity level of elderly. The system can be used to monitor the physical activity both in a clinical setting and in the subject's home environment. The aim is to provide physicians with the means to encourage people to a healthy activity level, and also to diagnose problems at an early stage.
At current state, two use cases are addressed: functional rehabilitation, where the system monitors and promotes repetitive upper limb exercises, typically prescribed to stroke patients to regain or retain mobility, and cardiovascular rehabilitation, where the system monitors the overall intensity of the physical activity undertaken by the subject.
Functions of DFKI:
•    Biomechanical parameter estimation from on-body inertial sensor network: the goal is to deduce appropriate physiological indicators from the raw sensor measurements using statistical sensor fusion techniques. Relevant indicators can be either the overall physical activity level in terms of intensity or specific limb motions.
•    Intuitive and appropriate visualization of results for both, the monitored subject and her family and friends and also the medical experts.
---
#PLuTO – Portable Lern- und Wissensplattform zum Transfer episodischen Wissens in Organisationen
German Ministry for Education and Research BMBF, 06/2013 – 11/2015
In the rail sector, complex technical plants and vehicles are constantly used over several years. At the same time, there is a continuous need of maintenance work. So, companies face a double challenge: to ensure the experiential knowledge of older employees across the entire lifecycle of a machine and to integrate as fast as possible the technical knowledge of new staff in the knowledge platform of the company.
The goal of the PLuTo project is to collect the knowledge directly from the workplace in mixed-aged technical teams by means of mobile assistants and to keep this knowledge up to date. By using multimedia for the reception of knowledge and by having a multimodal access to language and gestures, the required know-how is accessible to all members of staff who are involved in the work, ad hoc, adapted to the situation and in a personalized form. The transfer of knowledge between the members of staff will be organized by a communication with a knowledge database. Thereby a living system will be created that will be continuously fed with data and will be actualized during the working processes. PLuTO combines approaches that were separated up to now, such as eLearning, mobile learning and knowledge management and supports determining aspects of the knowledge collaboration in the world of work. PLuTO acquires knowledge and beyond the factual knowledge it also imparts the know-how of the staff. The scientific implementation will be possible in a context-related manner in concrete working situations. At the same time, the presentation of the knowledge will be adaptable to the personal qualities of the employee.
---
# SAID – Social Aid Interactive Developments

European Commission FP5 IST, 1/2001 – 6/2003
The project SAID aimed at the development of an innovative social assistance infrastructure for elderly persons. In particular, it supports support a number of services under Digital TV infrastructure and involved three areas of research: novel developments for digital television, the development of intelligent agents (personalized assistants adapted to specific users´ characteristics), and new approaches to simplified user interfaces, mobile information access, and data management specifically designed for the elderly.
---
#SCALLOPS – Secure Agent-Based Semantic Service Coordination

German Ministry for Education and Research BMBF, 3/2004 – 12/2007
DFKI: Scientific coordination
SCALLOPS developed a coherent, methodological framework for secure agent-based pervasive computing applications. Innovative means for flexible agent-coordinated semantic Web service discovery and composition as well as effective data and service privacy enforcement in open, large scale pervasive computing environments have been developed. In particular, the prototypical Health-SCALLOPS software suite has been implemented with demonstrators for (a) optimal and privacy-preserving medical patient transport planning and (b) privacy-preserving negotiation of pharmaceuticals for individual medical treatment.
---
#SHARE-it – Supported Human Autonomy for Recovery and Enhancement of cognitive and motor abilities using information technologies

European Commission FP6 IST, 1/2007 – 12/2009, DFKI: Partner
The goal of SHARE-it is to develop a scalable, adaptive system of add-ons to sensor and assistive technology so that they can be modularly integrated into an intelligent home environment to enhance the individual's autonomy. The system will be designed to inform and assist the user and his/her caregivers through monitoring and mobility help. Thus, we plan to contribute to the development of the next generation of assistive devices for older persons or people with disabilities so that they can be self-dependent as long as possible. We focus on add-ons to be compatible with existing technologies and to achieve an easier integration into existing systems. We also aim at adaptive systems as transparent, and consequently, easy to use to the person as possible. Scalability is meant to include or remove devices from the system in a simple, intuitive way.
---
#SIforAGE (Social Innovation for Active and Healthy Ageing)

European Commission FP7, 11/2012 – 10/2016
The European project SIforAGE aims to bring together scientist, end-users, civil society, public administrations, and companies in a drive to improve the competitiveness of the European Union regarding the promotion of research and innovation products for longer and healthier life. In addition, SIforAGE sets out to change minds and attitudes towards elderly people as key contributors to the socioeconomic development of the European Union. The SIforAGE consortium is made up of a large number of stakeholders involved in ageing and social welfare, such as private foundations, care-centres, civil society associations representing elderly people, universities, public policy-makers, think-tanks, and experts at both European and international level. SIforAGE partners encourage all citizens, of all ages, to engage in the task of providing elderly citizens with the opportunity to contribute to their own good health and active life-styles, as well as to use their creativity and innovative spirit, for as long as possible.
Role of DFKI in this project:
definition of the general approach for the dialogue between research, innovative industry, and users of technology, as well as other relevant stakeholders
leading the project's efforts aimed at the involvement of end-users (elderly population) in research and innovation through the organization of Technology Experience Cafés
contribution to the efforts aimed at improving existing mechanisms for introduction to the market of innovative products and service solutions for elderly people. DFKI will participate in the development of novel business models allowing for the sustainable growth of AAL products and service market
contribution with its research and technology development perspective to the policy level interventions, the project plans to develop, to stimulate the paradigm shift in AAL
promotion of the project vision and spreading the message of the SIforAGE results.
---
#SmartSenior: Longer independence for senior citizens.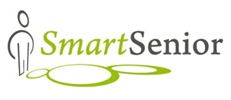 German Ministry for Education and Research BMBF, 3/2009 – 03/2012

Multimodal interaction and localization, standards-based interaction architectures, usability, overcoming language barriers SmartSenior focuses on the possible ways for senior citizens to live an independent life. The aim is to support older people economically, socially and in terms of health in such a way that they can remain living in their familiar environment. The project is aimed both at senior citizens living generally independent lives, as well as at acutely or chronically ill older people in need of assistance and care.
---
#SUCH – Secure UCH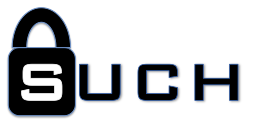 Saarland, 04/2013 – 03/2015
The goal of the project SUCH (Secure UCH) is to implement the Universal Remote Console (UCH) middleware based on the Common Criteria (CC, ISO/ICE 15408) Methodology aiming for Evaluation Assurance Level 4 (EAL4). The security-by-design effort drives the implementation by requirements on Confidentiality, Data Protection, Non-Repudiation and Access Policies. In this way, the user will regain full control of his/her personal data. The UCH is an implementation of the ISO/IEC 24752 Universal Remote Controle (URC), an open technological framework for exchangeable user interfaces based on a users' profile, see http://www.openurc.org. The URC approach has been used to implement a wide range of particularly accessible UIs in different contexts for, e.g., partially-sighted and blind persons, elderly persons, persons with cognitive impairments etc. in smart homes, offices and other environments.
---
#T2-[Rolland] – A Safe Wheelchair with Driving Assistance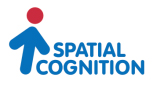 Deutsche Forschungsgemeinschaft SFB/TR-8 Spatial Cognition, 01/2009 – 12/2010
This project aims at increasing mobility and autonomy of users who are presently unable to safely operate an electrical wheelchair. The Driving Assistant compensates manual impairment, e.g. by avoiding obstacles and passing through doorways. The Qualitative Driving Assistant supports users who cannot continuously control the wheelchair but can give intermittent discrete commands. Both assistants can be used with the wheelchair's joystick or – for paralyzed users – with a special head-joystick.
http://www.sfbtr8.spatial-cognition.de
---
#uService – Service Creation Environments For Super Prosumer Systems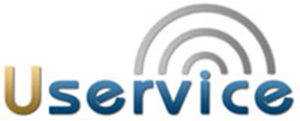 German Ministry For Education and Research, 07/2009 – 12/2011
uService develops business models and application scenarios for user-generated mobile services in the personal health and fitness domain. Within the project DFKI leads large usability tests in collaboration with the German Running Therapy Center. Results from conducted user interviews will go into the design of the uService system which on the one hand provides the user with tools to generate services on the mobile device and on the other consists of the server side back-end. DFKI develops a main component of the back-end: the discovery tool for user-generated mobile services. The resulting search and recommendation engine will apply novel search and evaluation methods which are particularly developed for the discovery of user-generated services in the personal health and fitness domain. For instance, a user will be recommended a running appointment of other runners which is close to the user's current location and which matches the user's fitness level or the system will monitor the user's vital signs during a run and recommend an easier route when it detects that the user is overexerted. Having developed a prototype in collaboration with Mobile Telecommunication Players Sagem Orga, Orga Systems and Communology and another research partner, University of Rostock, usability tests will be conducted with real users in collaboration with the German Running Therapy Center.
http://data.iwi.uni-sb.de/uservice/urun
---
#VERVE – Vanquishing Fear and apathy through E-inclusion: Personalised and populated realistic Virtual Environments for clinical, home and mobile platforms
European Union FP7-ICT- 288914, 01/2011 – 01/2014
VERVE is a research project that aims to develop new technologies to support the treatment of people who are at risk of social exclusion, either because of fear and apathy associated with ageing, or because of a neurological disorder. The treatment is focused on virtual environments.
VERVE's efforts focus on three situations, each targeting a different group of participants: (i) fear of falling and Parkinson's disease; (ii) apathy related to cognitive decline and behavioral disturbances, in particular due to Alzheimer's Disease; and (iii) other emotional disturbances linked to anxiety. The VERVE consortium is applying leading edge research to simulate personalized and populated virtual reality (VR) environments, 3D Web graphics (www.xml3d.org), and 'serious' games as a means to addressing some of the challenges faced by the target groups. 
---
#VITAL – Vital Assistance For The Elderly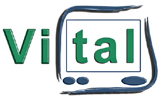 European Commission FP6 IST, 1/2007-9/2010
DFKI (ASR): Administrative and technical coordination
The VITAL project proposes a combination of advanced information and communication technologies that uses a familiar device like the TV as the main vehicle for the delivery of services to elderly users in home environments. Conversely the project use standard mobile phones for applications on the run. The new services offer will depart from traditional assistance schemes in the sense that it is not oriented to satisfying day to day subsistence needs but it considers other important demands that has deserved little attention up to the moment, such as: the need for information, the need for inter-personal communication, the need for personal advice, the need for edutainment, the need to be able to move safely in the physical environment and the need to integrate into the mainstream society. One of the strong points of the project is the possibility to empower elderly users to take care of themselves, with the necessary assistance, and to get access to information and infrastructures that are currently banned for them. The project is also meant to encourage and serve users that are willing to achieve an active life inside or outside their home environment.
---
#"We in the 'Kiez'" – An assistance measure of the Federal Ministry of education and research (BMBF) in the context of the focal point of support "SMEs innovation initiative IKT".

German Ministry for Education and Research BMBF, 01/2014 – 12/2015
Germany is currently facing large demographic changes in terms of age structure and population size, changes that will only increase in the future. Seniors often need support in everyday situations but their local social networks may not be very tight, friends may have moved away or died. Our main goal is to develop a platform where elderly people can get in touch with and help each other with everyday problems and issues. In the long term we hope to realize a virtual neighbourhood to provide help for people who have no or very little social contact. We will realize our main goal, a barrier-free user experience, through a combination of three components: Information Extraction (IE), Dialog System and Automatic Speech Recognition (ASR).
More information: http://www.dfki.de/lt/project.php?id=Project_845&l=en